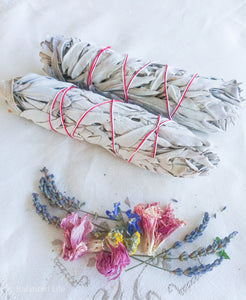 Balanced Life Products
Mountain White Sage Smudge Stick
Regular price
$7.95
$0.00
Unit price
per
Our smudge stick is great for refreshing your environment, cleansing negative energy, and inviting positive energy. When burning, do not leave unattended, do not leave on a flammable surface. Keep out of reach of children.
*These statements have not been evaluated by the Food and Drug Administration. This product is not intended to diagnose, treat, cure, or prevent any disease.
Each order comes with 1 smudge stick. 
---